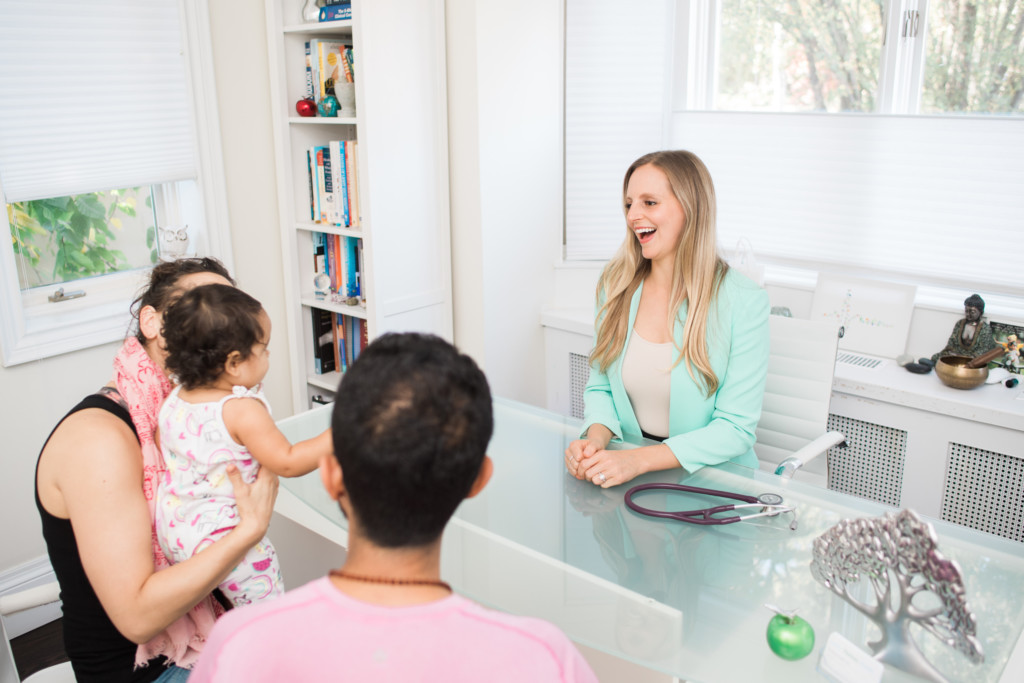 My Story
I always knew I belonged in healthcare, and Naturopathic Medicine was the perfect fit. I discovered Naturopathic Medicine during my Master's and applied based on a gut feeling. I want to help people live their best lives, and getting to the root cause of your health concerns makes the most sense.
What I do
As a Naturopath, I listen carefully to your concerns and employ evidence-based, integrative health plans.  I fundamentally believe in empowering you to regain control over your health. Infertility is incredibly stressful. Pregnancy is an extraordinary demand on the body. Labour feels like a marathon and motherhood is incredibly overwhelming. I am here to guide you each step of the way and help you thrive.
As an IVF mama myself,  I know it is common to feel isolated and overwhelmed while trying to conceive. I provide some much-needed support, expertise and clarity along your fertility journey. I share my personal story and expertise in my book, My PCOS Pregnancy: Your Guide to Getting and Staying Pregnancy with PCOS.
My Credentials
I graduated with a Doctor of Naturopathy from the Canadian College of Naturopathic Medicine. Throughout the rigorous four-year program I was required to take more than 3,000 hours of classroom training and 1,200 hours of clinical experience. During my internship, I was selected for the highly competitive Fertility and Reproductive Health Focus shift. I am certified to provide Intravenous (IV) vitamin therapy, which can be beneficial for a range of conditions including energy, fertility and hormone support.
Upon graduating, I was honoured to receive the Humanitarian Award on behalf of my class. This is given to the graduating student who has best-exemplified dedication to the betterment and service of humanity. This is demonstrated through words and deeds that reflect the principles of naturopathic medicine and that produce meaningful change in the lives of others.
Before beginning my journey as an ND, I completed a Bachelor of Science Honours Degree with a Specialization in Kinesiology at Queen's University. I was then accepted into the exclusive Master's of Science in Clinical Anatomy at Western University. During this time, I travelled to Africa for a Maternal, Newborn and Child Health in Rwanda (MNCHR) internship with CIDA. It was on this life-changing journey I wrote my thesis entitled Lifestyle Interventions to Improve Gestational Outcomes: A Cross-­Cultural Report.
I have lectured extensively on a variety of fertility topics at The Canadian Fertility Show, The OAND and The Confident Clinician Club.
A Little Bit About Me
Outside of private practice, I love to spend my free time biking, running, swimming, and anything outdoors! I hit my goal of visiting 30 countries before 30 and still have a bucket list of places I want to visit. I enjoy experimenting in my Toronto kitchen, especially if it involves dark chocolate. (Check out my Instagram @drvonhagen for proof)
Professional Associations
I'm a proud member of the Ontario Association of Naturopathic Doctors (OAND) and I currently sit on the board for Conceivable Dreams: The OHIP for IVF Coalition.