Embryo Transfer Acupuncture for IVF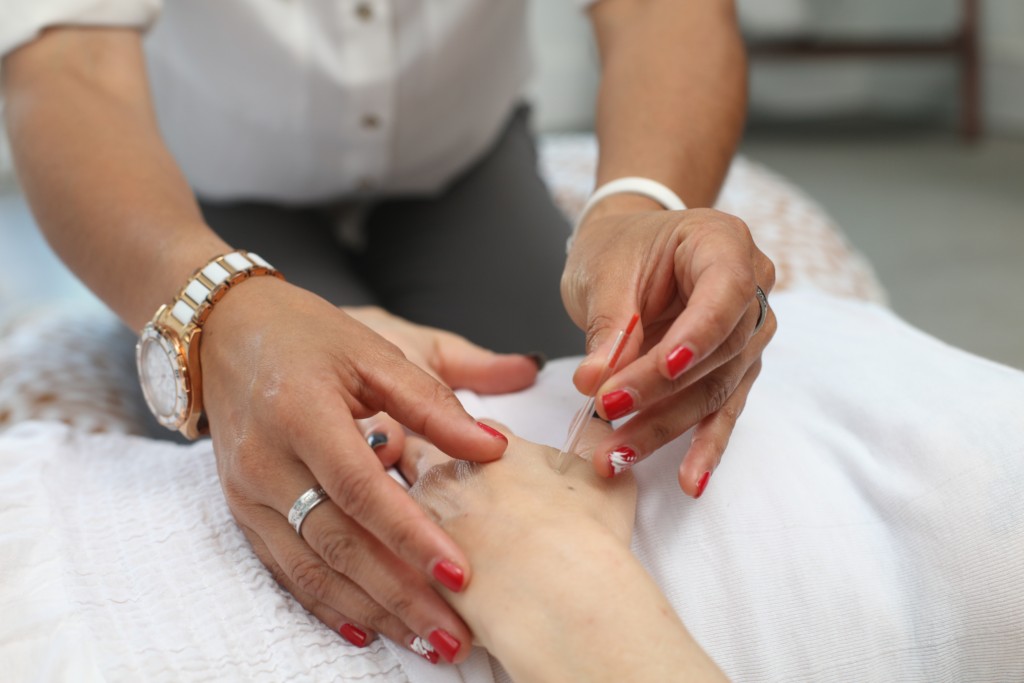 What is Acupuncture?
Acupuncture stimulates Qi – the flow of energy throughout the body – restoring imbalances, removing blockages and relieving pain. Acupuncture is especially indicated for anyone experiencing fertility and hormonal issues.
Acupuncture Improves IVF Outcomes
An analysis of several studies found that patients who received acupuncture within a day of their embryo transfer increased their odds of a clinical pregnancy by up to 65%!1  Acupuncture helps by:
-Increasing blood flow to the uterus
-Reducing stress levels
-Improving the endometrial lining2
-Promoting implantation of the embryo
If you are currently preparing for IVF, most fertility clinics in Toronto offer private rooms for acupuncture to be performed pre- and post-embryo transfer. This reduces the stress of travelling to multiple locations on the day of your IVF.
When Should I Start Acupuncture?
I recommend beginning acupuncture treatment three months prior to conception. Treatments are performed once a week in order to body prepare for a healthy pregnancy. As a Naturopathic Doctor, I offer a holistic approach to fertility care. If you are already scheduled for IVF, I offer onsite acupuncture at fertility clinics for new and existing patients in Toronto and the GTA. This can been booked online HERE.
1. Manheimer E, Zhang G, Udoff L, Haramati A, Langenberg P, Berman BM, Bouter LM. Effects of acupuncture on rates of pregnancy and live birth among women undergoing in vitro fertilisation: systematic review and meta-analysis. Bmj. 2008 Mar 6;336(7643):545-9.
2. Balk J, Catov J, Horn B, Gecsi K, Wakim A. The relationship between perceived stress, acupuncture, and pregnancy rates among IVF patients: a pilot study. Complementary therapies in clinical practice. 2010 Aug 31;16(3):154