Anyone else a fellow muffin fan over here? I have a muffin problem. A muffin addiction. At all times there must always be a stash of muffins in my fridge or freezer.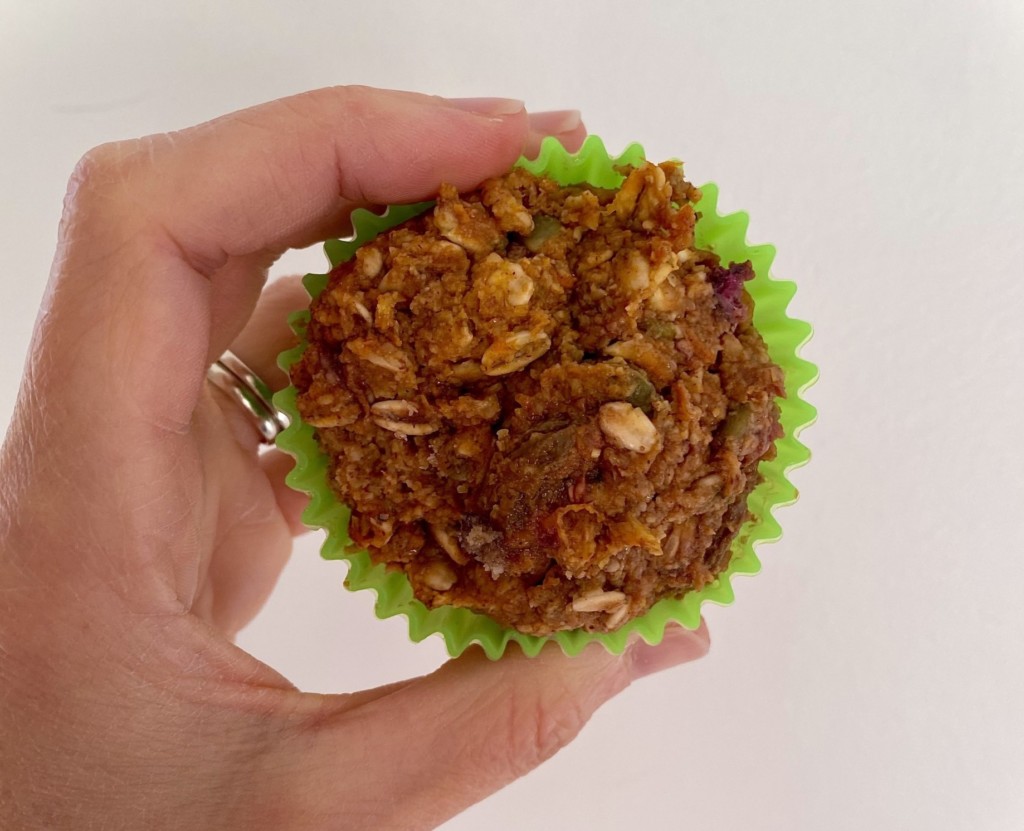 Why Another Muffin Recipe?
Muffins are my go-to snack and great breakfast on the go. I love adding a side of frozen berries and plain Greek yogurt for extra fibre and protein. Muffins are a funny thing; they can be super healthy or they can basically be a cupcake in disguise. Most store-bought muffins are very high in sugar, refined carbohydrates and unhealthy, cheap oils. Making your own at home is a much more cost-effective and nutritious option. This recipe is a delicious, fertility-boosting combination of healthy fats, antioxidants, whole grains and protein. Enjoy!
Monster Pumpkin Breakfast Muffins
Dry Ingredients
2 cups gluten-free oats
1 cup almond flour
¼ cup ground flaxseeds
1 ½ tsp baking powder
½ tsp baking soda
1 tsp cinnamon
½ tsp ginger
¼ tsp salt
¼ cup raisins
¼ cup pumpkin seeds
1 cup blueberries or raspberries
Wet Ingredients
1 cup canned pumpkin puree (not pie filling)
2 large eggs or ½ cup egg whites
¼ cup full-fat Greek yogurt
¼ cup almond butter
¼ cup finely shredded carrots, excess moisture squeezed out
¼ cup finely shredded zucchini, excess moisture squeezed out
¼ cup maple syrup or honey
1 tsp vanilla
Directions
Pre-heat oven to 350 F.
Combine dry ingredients together in a large bowl.
Combine wet ingredients together in a separate bowl.
Pour wet ingredients over dry and stir until just combined.
Divide batter evenly among 10-12 muffins recipes depending on the desired size.
Cook for20 minutes until lightly brown.
Let cool completely. Store in the fridge for up to one week or freezer for up to one month.