It's Pumpkin Season. Enter pumpkin spice granola. This is the perfect fertility-friendly recipe for those who are trying to conceive. The combination of warming spices and oats helps nourish the body and promote flow to the uterus.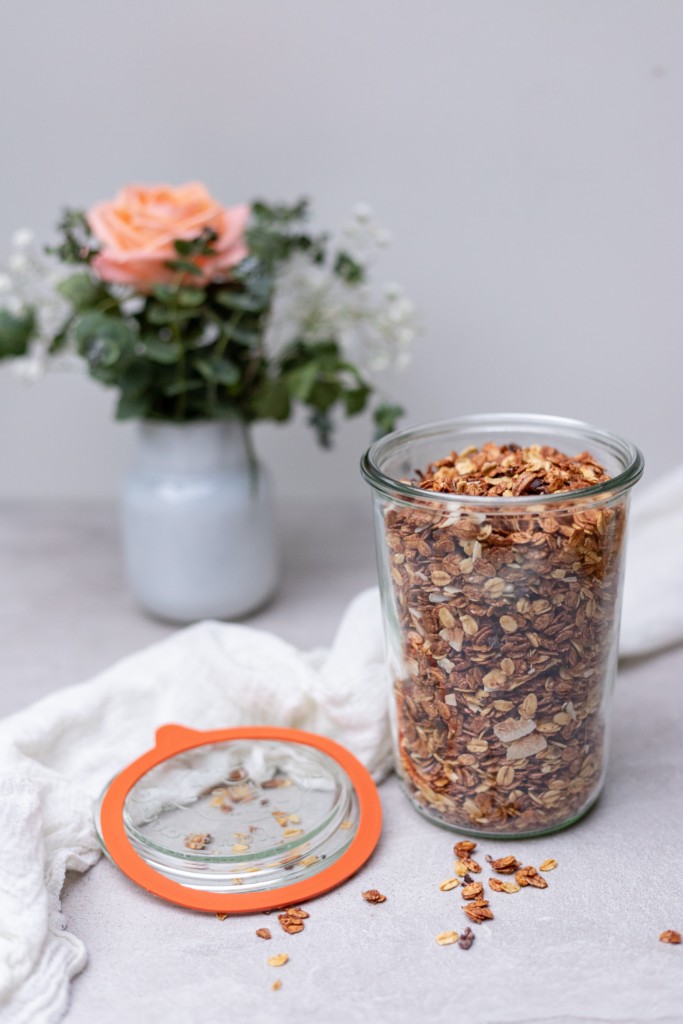 How do I serve up my pumpkin spice granola?
I add lots of blueberries and steamed soy milk for a complete breakfast. This winning combo of fibre and protein keeps me fuelled all morning long.
Is soy bad for me?
I get asked ALL THE TIME, is soy bad for me? Nope! In fact, soy in moderation has been shown to boost fertility and is beneficial for hormone balance. I get into more details about the soy debate in my book My PCOS Pregnancy
Pumpkin Spice Granola
Ingredients
2 cups gluten-free rolled oats
1 cup buckwheat groats (or more oats)
1 1/4 cups raw walnuts or pecans
1/3 cup pumpkin seeds
1/3 cup chopped pitted dates
¼ tsp sea salt
3/4 tsp pumpkin pie spice
1/4 cup melted coconut oil
1/4 cup maple syrup or honey
1/2 cup pumpkin puree
Directions
Preheat oven to 275 degrees F.
Mix the oats, buckwheat, nuts, seeds, dates, spices and salt together in a large bowl.
Mix oil, maple syrup and pumpkin puree in a separate small bowl. Pour over the dry ingredients.
Spread the mixture evenly onto a large baking sheet lined with parchment paper. Bake for 30 minutes, rotating the pan halfway through.
Let cool and store in the fridge.